SUBSCRIBE
The Australian Henley Regatta Committee invites you to subscribe to this historic and iconic and uniquely Melbourne event on the Yarra River.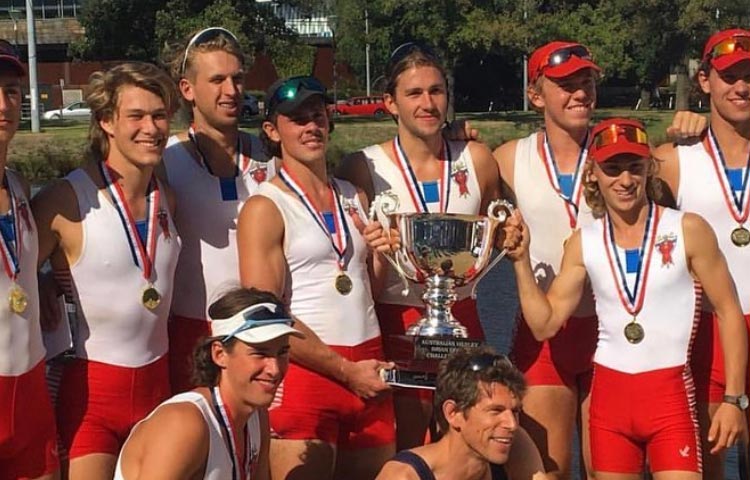 Annual Subscription
$75
Direct deposit BSB 633000 Account 195002084
Please remember to list your NAME in the description box.
Subscriber Benefits
- Elegant enamel Australian Henley medallion
- Australian Henley navy cotton bucket hat
Both available for collection at the Regatta
- Access to parking in river precinct
- Full membership with voting rights
- The Henley Luncheon OR Henley Marquee Access (see below)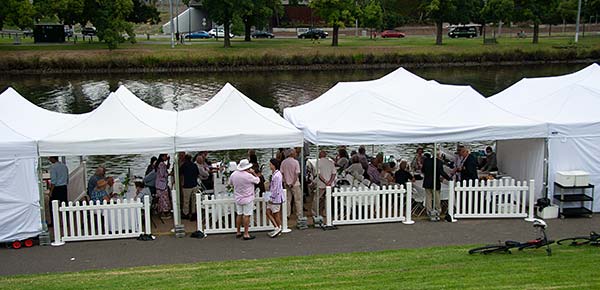 The Henley Luncheon
Open to Subscribers and their friends, this is a seated luncheon inside the Henley marquee with the best view in Melbourne for rowing racing.
Attendees will be offered a spit roast and salads, followed by something sweet. All beverages included.
Bookings essential no later than Sunday 19 February. Book at:
https://www.trybooking.com/CFAPE
$85
OR
Henley Marquee Access
Included in the annual subscription, attendees are invited to watch the racing while enjoying light refreshments. Drinks at Bar prices.
Bookings preferred but not essential. No extra cost.
Prince Wine Bar will be in attendance at the Henley Bar located within the marquee.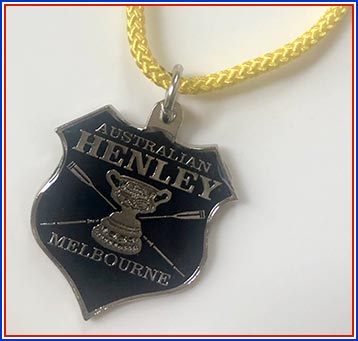 WHY SUBSCRIBE
The Australian Henley Regatta still provides the coveted "Henley Pots" for major races, elegant cast medals with dated ribbons for all other races and maintains its heritage collection of extraordinary permanent trophies while keeping entry costs within reason.
Subscribers not only have the benefits listed above but contribute to a tradition of regatta excellence that extends from the formation of the Melbourne Amateur Regatta Association in 1903 following 40 years of the Melbourne Amateur Regatta commenced in 1860.