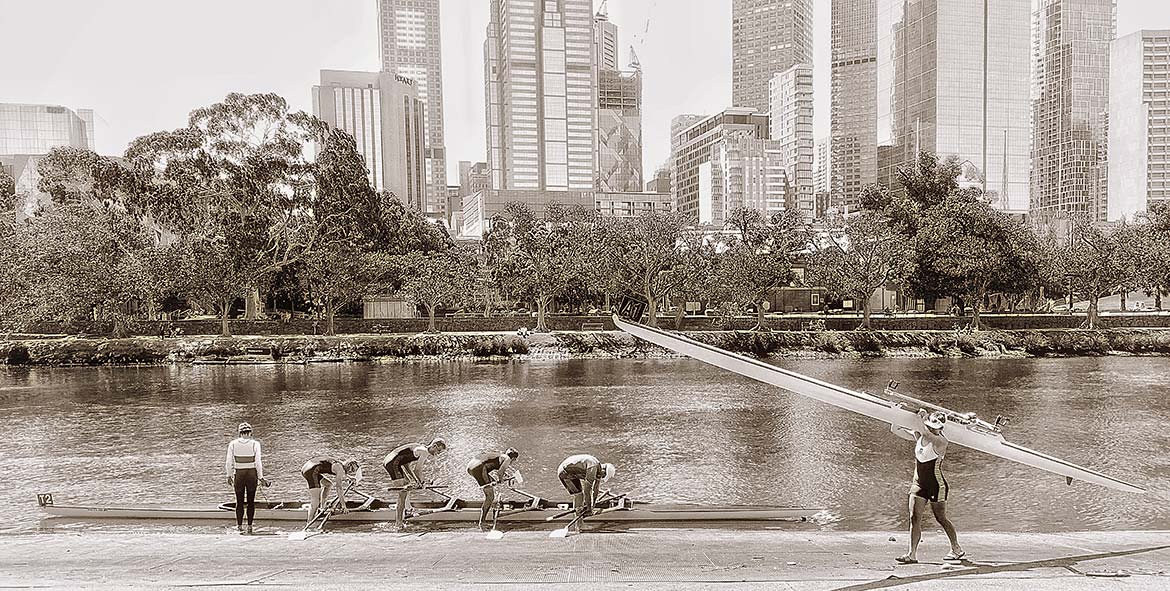 ABOUT HENLEY
The Australian Henley is an amateur rowing regatta which is held annually in Melbourne, Australia, under the auspices of Rowing Victoria. Also known as Henley-on-Yarra, it is organized by the Melbourne Amateur Regatta Association (MARA). This event is based on the Henley Royal Regatta and features a two-lane knock-out format.
First staged in 1904, the Australian Henley was established to raise sufficient funds to send Australian crews overseas and to bring international crews to Australia.
Bobby Pearce, Merv Wood, Stuart Mackenzie, Kim Crow, Peter Antonie and members of the Oarsome Foursome have all won this prestigious event. International winners include crews from Lithuania, Japan and England, as well as Germany's Thomas Lange and Brenda Lawson from New Zealand.
The regatta has school, club and open events and all amateur rowers are eligible. Entrants compete for Challenge Cups, some of which are among the oldest perpetual trophies for amateur rowing in Australia. Winners of senior events take home a prized 'Henley pot'.